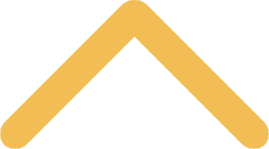 Peace & Justice
Some see our world as a broken place. Violent conflict kills hundreds of thousands of people each year. Millions of refugees suffer displacement and want. Poverty and discrimination keep countless people from achieving their potential.

As someone passionate about peace and justice, you believe things can be different. You long to do your part in building a sustainable peace, transforming conflict into reconciliation and bringing hope to those suffering injustice.

At St. Norbert College, completion of six courses from the interdisciplinary peace and justice curriculum earns you a minor in the field and prepares you to change the world for the better.

A Peace & Justice Minor at Work
Sustainable peace requires informed action by agents of change in every sector of society. With a peace and justice minor, you will find yourself equipped to work for change on some of the most complex issues of our time, no matter what profession you enter or what field of graduate study you pursue:
Peace Corps volunteer
Nonprofit administrator
Environmental advocate
Government worker
Social entrepreneur
College professor
Community organizer
Church mission and service director
You'll also have access to St. Norbert College's Norman Miller Center for Peace, Justice & Public Understanding. Throughout the academic year, the center cultivates a commitment to justice and champions human dignity by offering educational events and programming that contributes to the building of peace.

At St. Norbert, you'll have the opportunity to hear from leading peace and justice thinkers through the Norman & Louis Miller Lecture in Public Understanding. The college has hosted these lectures since 1993.

Many students who minor in peace and justice choose to study abroad through our extensive international education program. You may also broaden your awareness of peace and justice issues by collaborating with a professor on an independent research project or by pursuing an internship on or off campus.
Alumni Perspective
"When I was a student at SNC, I discerned a deep passion for issues surrounding social justice and international development. To ground this passion, I wanted to find an area of study in which I could gain practical knowledge. Because my interests spanned economics, psychology, religion, gender studies, business and philosophy, I did not feel satisfied choosing a single discipline. Peace and justice was an ideal fit, as it required enrollment in courses across several disciplines. Looking back now, some of these classes have been foundational for the work I have since pursued."
Rachelle Barina '09
Doctoral Student in Health Care Ethics
Alumni Highlight
Volunteer abroad and love doing it. Kaylee Beck '13, Jon Mallek '13 and Ashley Hirsch '13 accepted this challenge through their nominations to the Peace Corps. The two women served as teachers – Beck in Malawi, and Hirsch in Indochina. Mallek worked in agriculture in Senegal.

Read More