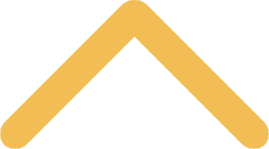 Peace & Justice
Some see our world as a broken place. Violent conflict kills hundreds of thousands of people each year. Millions of refugees suffer displacement and want. Poverty and discrimination keep countless people from achieving their potential.

As someone passionate about peace and justice, you believe things can be different. You long to do your part in building a sustainable peace, transforming conflict into reconciliation and bringing hope to those suffering injustice.

At St. Norbert College, completion of six courses from the interdisciplinary peace and justice curriculum earns you a minor in the field and prepares you to change the world for the better.

A Peace & Justice Minor at Work
Sustainable peace requires informed action by agents of change in every sector of society. With a peace and justice minor, you will find yourself equipped to work for change on some of the most complex issues of our time, no matter what profession you enter or what field of graduate study you pursue:
Peace Corps volunteer
Nonprofit administrator
Environmental advocate
Government worker
Social entrepreneur
College professor
Community organizer
Church mission and service director
Enrich Your Peace & Justic Degree
The Norman Miller Center for Peace, Justice & Public Understanding cultivates a commitment to justice and champions human dignity by offering resources and educational events and that contributes to the building of peace. 
The Cassandra Voss Center serves the college and local community with resources and educational events focused on issues of identity.
The Sturzl Center provides students interested in community service with guidance, best practice tools, occasions for reflection and access to opportunities for community engagement.
Many students who minor in peace and justice choose to study abroad through our extensive international education program.
Students are also encouraged to broaden their awareness of peace and justice issues by collaborating with a professor on an independent research project or by pursuing an internship on or off campus.