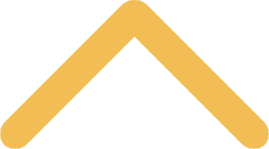 Theatre Studies
Theatre is a complex art form that provides a key to the breadth and depth of human society; it is in itself a reflection of humanity. Every society throughout history has created theatre; to know theatre is to know people. Theatre enriches our perceptions of the world and expands our ability to communicate.
When you study theatre, you explore the power of imagery and the spoken word in the context of history, politics, philosophy and religion. With this understanding, you see culture, society – even yourself – through a new lens. Your intuition sharpens along with your creativity and analytical skill – tools that serve you well both on stage and off.
At St. Norbert College, you can earn a Bachelor of Arts degree in theatre studies, or you may minor in the field by completing six courses in the theatre studies curriculum
.
A Theatre Studies Degree at Work
Theatre studies
equips
you for much more than professional acting. While plenty of St. Norbert theatre-studies graduates work in professional theatre or the entertainment industry, the skills forged in the program adapt to different scenes just as readily as performers do. St. Norbert theatre-studies graduates have successfully entered many different professions:
Actor/actress
Communications director
Performing arts center manager
Nonprofit arts organization administrator
Set designer
Costume designer
Sales representative
Business manager
Arts critic
Public relations specialist
Producer
Broadcast journalist
Stage manager
Tour guide
Training and development director
Writer
Director
Make-up artist
Talent agent
Enrich Your Theatre-Studies Degree
Performing is one of the greatest thrills for a theatre-studies student, and opportunities to do so are plentiful at St. Norbert College. The theatre-studies discipline stages two student shows each academic year.
In addition, the student-run
Knight Theatre
presents one full-length musical each academic year. Students direct the show, act in it, design and construct the set and lighting, and manage marketing and administration.
You can also pursue paid or for-credit internships on or off campus to get real-world theatre experience. Theatre studies professors hire students to help produce shows, and regional theatre companies place students in entry-level positions.
As a theatre-studies student, you may qualify for the Stephen O'Toole Theatre Scholarship. This need-based award recognizes demonstrated interest and facility in theatre.
Program Profile
In this St. Norbert College Magazine feature,
April Beiswenger
(Theatre Studies) invites us in to a class in her
THEA 237 History of Clothing & Fashion course
. This survey of the history of clothing and its relationship to culture and society familiarizes the student with period styles from pre-history to modern times. The class looks at historical, cultural, and societal reasons behind dress, and endeavors to always treat the people it studies with respect.
Student Highlight
Zac Dickhut '19
as Gomez: I'm not going to mess up my lyrics this time.
Vocal director
Elle Dannecker '19
: But I appreciate that you came back from it.
Dickhut: I was not going to let that thing sink!
Take a peek behind the scenes at the months of prep work, weeks of 10- to 12-hour rehearsal days and sheer creative joy that
go
into producing a student-led, student-directed full-length musical – "The Addams Family" – with your college mates.
Read More
Faculty Perspective
April Beiswenger (Theatre Studies) says there's a high level of self-determination when you're a theatre-studies major: "If you want to paint, you paint. You want to act, you act. But if you want to act, you will also paint. If you want to paint, you will also act. We learn by cross-contamination.

"We believe in a holistic approach to theatre. We want our students to learn to make theatre happen. You will learn everything we can possibly teach you! Theatre majors become actors, teachers, managers, PR people, marketers, lawyers, scholars, writers. Theatre people work in offices as well as theatres. They are at home behind a desk or in front of a crowd of people."