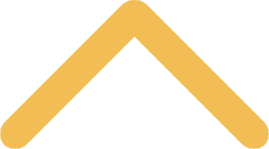 Women's & Gender Studies
Gender structures have shaped the lives of women and men of all races, classes, nationalities, religions, sexual orientations and abilities throughout history. Women's and gender studies examines these constructs, analyzing their ramifications in both the past and the present.
As a student of women's and gender studies, you'll develop a rich understanding of gender and how it intersects with culture. It will open your eyes to issues of social justice and human dignity. In turn, you'll see greater possibilities and potential for yourself and others.
At St. Norbert, you can minor in women's and gender studies by completing six courses from the program's interdisciplinary curriculum. The minor complements a major in any number of fields.
A Women's & Gender Studies Degree at Work
Like any robust liberal arts program, women's and gender studies fosters critical thinking, strong communication skills and an ability to lead. These skills, tempered by a nuanced understanding of gender differences and issues, are prized by graduate school admission officials and employers alike.
St. Norbert women's and gender studies minors have successfully pursued many different careers, either immediately after completing their bachelor's degrees or following graduate study:
Social worker
Business manager
Counselor
Human resources specialist
Lawyer
Teacher
Affirmative action coordinator
Family services administrator
Community relations director
Law enforcement officer
Librarian
Public policy specialist
Political organizer
Patient advocate
Parent educator
Enhance Your Women's & Gender Studies Degree
St. Norbert's
Cassandra Voss Center
 serves the college and local community with resources and educational programming on women's issues. The center's events draw insightful speakers to campus and engage women in meaningful interaction.
You'll also find the women's and gender studies faculty eager to
collaborate
with you on independent research. Your scholarship in the field may earn you the
Cassandra J. Voss Award
in Women's & Gender Studies.
As we do in every field of study at St. Norbert, we encourage women's and gender studies minors to
study abroad
or pursue an
internship
. These experiences broaden your perspective
in
gender issues and equality.