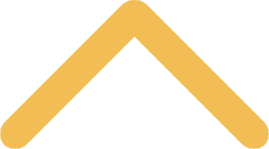 Planning and Registering for an Internship Course
The length of time required for securing an internship and arranging for academic credit can be unpredictable, so begin your planning as early as possible. First, check your eligibility to take an internship course for credit. Then, follow these steps to make the process easier:
1. Identify an
internship
for which you would like to receive academic credit. Talk with a collaborating faculty member, or make an appointment with the
office of career and professional development
 for assistance with resources in locating and securing an internship.
2. Secure the help of a
collaborating faculty member
 who will oversee your work during the internship experience. International students should begin the internship process by contacting the director of international student and scholar services.
If you are registering for an accounting, business administration or economics internship (BUAD 494) or a human services internship (SOCI 481/482), the collaborating faculty member will be the assigned instructor for the course. After communicating with that faculty member, you will be able to register for the internship course through the regular process on KnightLine.
For all other internships, the collaborating faculty member will be a professor that you will contact individually and who agrees to supervise your work in an internship course. After securing a collaborating faculty member in this way, use the following process to register for the internship course:
Fill out a Special Course Registration Form. Check the "Internship 494" course box and, in the provided spaces, indicate the "subject" of the internship (this is typically the discipline of your collaborating faculty member) and course title.
Read about student eligibility and internship requirements with your collaborating faculty member. Have the faculty member sign the form, certifying both your eligibility to take the course (which takes into account class standing and GPA) and that the internship is suitable for earning academic credit. Ask the faculty member to provide you with a syllabus for the internship course.
Bring the signed Special Course Registration form and a copy of the internship course syllabus to the appropriate divisional dean. When that office provides final approval, the registrar will be notified, and you will be registered for the course automatically. 
3. All student interns must complete a 
Learning Agreement
, a set of learning objectives toward which you will work as part of the internship course. Each learning objective in the agreement must also specify strategies for achieving it and methods by which progress toward that objective will be measured. For help creating a learning agreement, students should work with the collaborating faculty member and on-site internship supervisor, and read
Planning an Internship Learning Agreement
. When the agreement form is ready, it should be signed by the student, the collaborating faculty member and the on-site internship supervisor and submitted to the office of the vice president for academic affairs. (Remember to make copies for yourself, the collaborating faculty member and the on-site supervisor before you turn it in!)