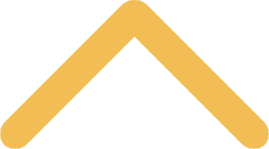 English
When you read great literature, you encounter the culture and concerns of individuals and societies – some of those similar to the ones you know, some very different. You become more than a mere observer of the drama and dilemma before you: You enter intimately into the experiences of others, seeing with their eyes. Language, character and plot deepen your understanding of the world, past and present.
In other words, the study of English equips you to make an imaginative leap to other points of view, to think critically and then to reflect – to arrive at and present your own insights. You analyze the written word and then express yourself in writing, academically and creatively – skills that will serve you well in virtually any intellectual or professional pursuit.
As a student in the St. Norbert College English discipline, you can choose from several degree programs:
Bachelor of Arts in English
Bachelor of Arts in English with a creative-writing emphasis
Bachelor of Arts in English with a secondary-education certification
Minor in English
Minor in English teaching
These academic programs prepare you equally well for graduate studies or the world of work.  
An English Degree at Work
Studying English teaches you to take in, analyze and synthesize information in a vital, flexible and thoughtful way. Such skills have served St. Norbert College English graduates in both academic and professional pursuits.
St. Norbert College English majors have earned Master of Arts, Master of Fine Arts, doctorate and law degrees from an impressive list of colleges and universities, including:
Boston University
DePaul University
Indiana University
Marquette University
Ohio University
Purdue University
St. Louis University
St. Thomas University
Washington University
Washington State University
Wichita State University
Yale University
Students of English also have pursued
careers
in many fields with their Bachelor of Arts degree or English minor:
Public relations
Secondary education
Advertising
Freelance writing
Medicine and related health fields
Law
Editing
Communications consulting
Technical writing
English is also a popular major to
prepare for graduate school
programs in other disciplines that highlight critical thinking and writing. Interestingly, English majors have the highest rate of acceptance to medical school among all majors. 
Enrich Your English Degree
As an English major at St. Norbert College, you'll create a senior-year portfolio that captures your undergraduate writing experience. It will serve you well in your job search or graduate-school application process.

In addition, you'll have numerous educational opportunities outside the classroom. The international English honor society, Sigma Tau Delta, fosters social and intellectual interaction with literary students and English faculty. As a member, you'll have the opportunity to attend and/or present at the annual Sigma Tau Delta Undergraduate Convention.
The college also publishes North Wind: The Journal of George MacDonald Studies. Interns have hands-on experience editing and producing this international journal, as well as maintaining the digital archive of all journal volumes.

You also may pursue an internship or seek work in the college's Writing Center to gain invaluable professional experience.

The opportunity to study abroad can enhance your understanding of language and its subtleties, as well as of other cultures and peoples.

If creative writing is your passion, you'll be able to submit to Graphos – our student-run literary journal – and you will have the opportunity to work with St. Norbert's writer-in-residence.

Several scholarships and awards recognize the accomplishments of St. Norbert English students.