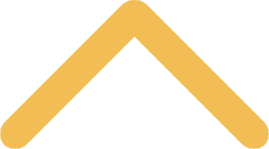 Music
Music is more than a skill to master. Throughout human history, music has expressed individual feelings, communal values and societal conventions.
As you study music theory, history and performance, you connect time, language and culture while developing a greater understanding of and appreciation for beauty at its purest. An education in the arts lays the foundation for a life more deeply connected to the community and world around you.
At St. Norbert College, you can earn a degree in one of three music fields:
Bachelor's degree in music education
Bachelor's degree in music performance
Bachelor's degree in liberal arts with a music emphasis
If you major in music education, you'll select a specific area of certification or may choose to be certified in all areas.
Choral music, grades 6-12, and general music, grades K-12
Instrumental music, grades K-12, and general music, grades K-12
You also may pursue a music minor or a liturgical music minor.
A Music Degree at Work
Whether you dream of performing music professionally or of sharing the joy of instrumental or vocal music others, as a music major you can pursue a career in many diverse areas, which may include:
Music education
Conducting
Performance
Composition
Accompaniment
Music business or merchandising
Arts management
A music degree from St. Norbert College also prepares you for graduate studies in fields such as conducting, performance, history or musicology, composition, theory or music therapy.
Enhance Your Music Degree
All students planning to attend St. Norbert College are invited to audition for a
music scholarship
.
When you enroll, you'll have many opportunities to perform, no matter your musical interests. More than a dozen auditioned and nonauditioned
instrumental
and
vocal ensembles
welcome students at every ability level. You'll perform in extraordinary venues, which include the
Abbot Pennings Hall of Fine Arts
,
Old St. Joseph Church
 and Dudley Birder Hall.
As a music student, you can participate in a
music organization
 and join the regional community in auditioning for
music theatre productions
. On campus, you might participate in the popular Knight Theatre student organization, perform throughout the year with the
Knights on Broadway vocal ensemble
, or connect with middle and high school musicians in the college's annual
Winter BandFest
.
Alumni Perspective
Luke Aumann '11 believes that performing in a musical ensemble is one of the most empowering experiences a person can have – teaching that people of all backgrounds and ages are more powerful when united in a common purpose.

"My time at St. Norbert, my teaching and my master's program have helped me discover the things I feel most strongly about. My graduate work focused on culturally responsive teaching, a critical subject for me and for others working in a midwestern high school setting," he notes.

Aumann actively promotes partnerships between music teachers and local culture bearers – individuals who bring cultural wisdom and experience into the classroom. He believes that "partnerships with culture bearers help validate my students' personal music backgrounds and provide them insight for cultures they are not familiar with."

Aumann is an active member of the American Choral Directors Association and National Association for Music Education and earned his Master of Arts in Choral Music Education from the University of St. Thomas. He has taught in the Fine Arts Institute at Green Bay East High School, the Singing in Wisconsin program and the Oneida Nation Arts Program. Currently teaching at Appleton North High School, he directs four of their six choirs in four annual concerts, and he tours both domestically and internationally.