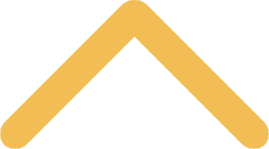 Music
Music is more than a skill to master. Throughout human history, music has expressed individual feelings, communal values and societal conventions.
As you study music theory, history and performance, you connect time, language and culture while developing a greater understanding of and appreciation for beauty at its purest. An education in the arts lays the foundation for a life more deeply connected to the community and world around you.
At St. Norbert College, you can earn a degree in one of three music fields:
Bachelor's degree in music education
Bachelor's degree in music performance
Bachelor's degree in liberal arts with a music emphasis
If you major in music education, you'll select a specific area of certification or may choose to be certified in all areas.
Choral music, grades 6-12, and general music, grades K-12
Instrumental music, grades K-12, and general music, grades K-12
You also may pursue a music minor or a liturgical music minor.
A Music Degree at Work
Whether you dream of performing music professionally or of sharing the joy of instrumental or vocal music others, as a music major you can pursue a career in many diverse areas, which may include:
Music education
Conducting
Performance
Composition
Accompaniment
Music business or merchandising
Arts management
A music degree from St. Norbert College also prepares you for graduate studies in fields such as conducting, performance, history or musicology, composition, theory or music therapy.
Enhance Your Music Degree
All students planning to attend St. Norbert College are invited to audition for a
music scholarship
.
When you enroll, you'll have many opportunities to perform, no matter your musical interests. More than a dozen auditioned and nonauditioned
instrumental
and
vocal ensembles
welcome students at every ability level. You'll perform in extraordinary venues, which include the
Abbot Pennings Hall of Fine Arts
,
Old St. Joseph Church
 and Dudley Birder Hall.
As a music student, you can participate in a
music organization
 and join the regional community in auditioning for
music theatre productions
. On campus, you might participate in the popular Knight Theatre student organization, perform throughout the year with the
Knights on Broadway vocal ensemble
, or connect with middle and high school musicians in the college's annual
Winter BandFest
.
Student Perspective
"While I am a biology major on campus, I am heavily involved in vocal music organizations, which allow me to participate in something I am very passionate about, even though I am not studying it for my major. ...The faculty and staff truly care about the students at St. Norbert College and take every opportunity to show students this through their actions. I have been lucky to have become very close to numerous faculty and staff members on campus."
Nick Surprise '20
Music minor
Read More
Alumni Perspective
When Kieran Wallace '19 decided to change his major and focus on muisc, some big post-grad opportunities came knocking.

"Ultimately, I decided I didn't want to teach. I then settled on an advanced degree in music technology as my focus. The degree is very broad and very versatile, and includes music, production, technology and innovation. With it, I can pursue anything – from working in broadcasting, to working for a news station or radio station, to working on movies – maybe post-production on the next big Disney movie.

There isn't a music technology program at SNC, so I became interested in grad school. Professor Rosewall helped me find some schools and programs. Even though I had no real background in music technology, he reminded me I was going to grad school to learn. When I mentioned Berklee, he was like, "Sure! It's always great to dream big, but also find some schools that are a safe bet," which I totally understood. My first yes was from NYU Steinhardt, and then I got a yes from Berklee! I just sat there staring at my email!"