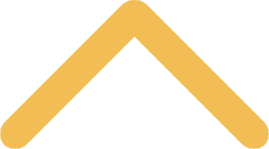 St. Norbert College and Bellin College Partnership: Nursing Program
Through St. Norbert College's partnership with Green Bay's Bellin College, you can earn a Bachelor of Science degree in nursing with a liberal arts foundation. The program has two stages:
First, you live on the St. Norbert College campus as you complete two years of liberal arts study under the guidance of a pre-nursing advisor.
Then, you transition seamlessly into one of two programs at Bellin College: the 15-month option or the 24-month Junior Transfer option.
All told, you'll complete the program in four years or less, start to finish. Upon completion, you'll be a graduate with a degree issued by Bellin College, but you'll be considered an alum of both institutions of higher learning.
A Nursing Degree at Work
Nurses have always been in demand, and today that demand is growing. Combining a solid foundation in the liberal arts with hands-on nursing study broadens the countless employment opportunities available to you as a nurse.
Graduates of the St. Norbert College/Bellin College nursing program are well-prepared to pursue many different careers, either with their Bachelor of Science in Nursing degree or after graduate study:
Gerontology specialist
Forensics nurse
Midwife
Athletic trainer
Audiologist
Diabetes nurse
Emergency room nurse
Traveling nurse
Public health nurse
Physical therapist
Hospice nurse
Pharmaceutical sales representative
School nurse
Surgical nurse
Physician
Correctional health nurse
Enhance Your Nursing Degree
As a nursing student at St. Norbert College, you will have the opportunity to study anatomy using human cadavers through the college's biology program. You'll also benefit from field experiences tending to real patients in real health-care settings, including hospitals, community health centers and outpatient facilities.
Alumni Perspective
"I took my general education classes here: biology, micro-biology and other core classes. Coming here and being in a lab with only 15 other students was so beneficial. Professor Bailey for biology was amazing. That was the first time I really enjoyed my science classes. I got to work with cadavers in the Gehl-Mulva Science Center for my human anatomy class and that was a really cool thing; not everyone gets to do that. I also took an amazing communication course with Professor Herrman. I learned how important it is to communicate well and form relationships. It's such an important factor in building a foundation and helping you move to your next stage of life in business, with supervisors, just everybody. When I volunteered in the neonatal intensive-care unit at St. Vincent Hospital, that communication course helped me form strong relationships with the staff, supervisors and parents."

Jordan Saari '19
Bachelor of Science in Nursing